I'm pretty sure everybody threw up in their mouths a bit after seeing
The Ville
trailer. And just when you think Zynga got away with copying The Sims...
Warning: PG-13 Language.
I do not condone profanity but I guarantee that EA's response was equally as harsh. And it was so
EA sued Zynga
.
I know that this has been reported in many places so you think "zynga sucks, ea sued them, haw haw," you really need to skim over this complaint that EA wrote. It rather lengthy and some of it is repeating what you know (i.e. description of The Sims for the idiots who think video games are a waste of time (and they're right) ) but it lays into pretty much every transgression Zynga has made. Mafia Wars, FarmVille, CityVille, Dream Heights, The Ville with plenty of pictures... Hey, that's GOLDEN blog post material there so props where it's due. I mean this is good s*** we're talkin about. Really.
"As The Sims Social increased in popularity and visibility, Zynga turned to its well-known competitive playbook: "Steal someone else's game. Change its name," then cross-promote the Zynga clone to its extensive user base. It has been widely reported that much of Zynga's current position in the online social gaming market is not the result of creative development and innovation, but rather has been achieved through cloning rivals' games."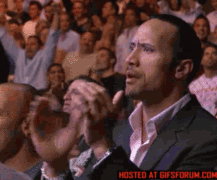 Good riddance. EA did one thing right out of what...a million things? How often does a big game publisher sue another big game publisher? Well EA declared war--it's go-time baby.
Comparing Battlefield to any Zynga game, oh yeah that's fair.
I can't say I'm surprised by this. Recently,
Zynga sued another company
for using the "Ville" in one of its game titles. Oh, and then there's this--
Kotaku recently posted an interview with Zynga dude John Schappert
who, by complete coincidence I bet, worked in senior positions at EA and Microsoft. Traitor to the MOTHERLAND!!! Then the interview is loaded with cotton ball questions...nothing truly vexing. And the comments sections are loaded with all sorts of (thoughtful) vitriol and I think...damn, Zynga vs. EA for the Worst Company in America Contest!!! Bank of America, pssshhh.
EDIT:
This is also from the Zynga interview:
"And then he says this about the question of how one would make Nintendo's famous game free-to-play: "It's a horrible admission, but I don't know that game, Super Mario Bros, well enough to sit down and off the top of my head say what would I do…""
Anyone not surprised that these corporate big wigs don't know about Super Mario Bros? They know how to make money but not how to make GAMES? Figures...
EDIT AGAIN:
Hey guess what guys?
This John Schappert bloke just resigned today
. After giving such a great, GREAT interview about how wonderful Zynga is??? Rage quitter. Go work for Activision, an equally pathetic "gaming" corporation.
But really, I could care less how this turns out. Without slandering social/mobile gaming in general (thinking about my job security), this whole new frontier is such a mess, trying to gaming, social updates, microtransactions, and advertisements all in the same package and hence it ceases to hold my attention (and maybe yours, too). EA has been pushing tons of social/mobile games too (
75% of their games this year alone, as opposed to 25% console/PC games???).
So f*** it, I really don't care. All I know is that EA's stocks are down, Zynga's stocks are down, and
Sega is making a profit again
. Maybe there will be a heaping dose of humility too. There is a shining light at the end of the tunnel.
BTW, I wonder if Super Sprint (now named Hyper Sprint) is just as bad in terms of law-breaking. Hmm, it can't be because A. it's a non-profit game that actually acknowledges its source material and B. I don't go as far as to copy the whole game (including the RGB values of the cars).
Anyway, why the hell am I talking about Zynga again? Anyone here care about Zynga?
EDIT:
Zynga doesn't make racing games anyway so what do I care what happens to 'em. I should say Zynga has had a recent impact here at FIEA. First day of classes, there's free breakfast (donuts, bagels, orange juice, etc) compliments of Zynga. Okay! Then a couple of Zynga folks pass on through with the usual propaganda. And Zynga even did interviews here too. I didn't want to work for them not because I don't really like them or their games but because they're also located in San Francisco and I don't want to move to California unless it's for Sega (because of living expenses & distance from home). Couple of people from school actually got internships (I like them just as much had they not received offers) although they were really hard on the programmers so I don't think any of them got offers. I see how it is.
Speaking of programmers, I feel bad for those programmers at Zynga anyway being forced into the gunfire...making clones of existing games only to potentially have them stripped away due to lawsuits. Poor people stuck working on this crap. I mean, isn't the game industry about making games you love?
NO
, it's not. It's about making money. Well, money's good but not at the cost of creativity. And now you know why I'm so miserable. F*** video games. Later.