So Saturday, July 7th, me and my dad went to the
Coke Zero 400
at Daytona Speedway. However, we're not going there yet. On Sunday, July 8th, because my dad had an extra day to chill out, like the good little tourists we are, we drove up and down International Drive looking for go-kart tracks. Not the wooden go-kart track at the Fun Spot, the legit 45+ mph go-kart tracks. Too bad we couldn't find them and by the time we did, the places were closed.
What else do we do? Let's go back to the
Dave & Buster's
we visited months ago. Can't go wrong with an arcade with a Sega racer in it. Let's play some deluxe Daytona USA cabinets. Oh, and take some pics while I'm wearing my Daytona hat. That's right, cause I'm awesome like that.
Look, Dave & Buster, someone who can actually PLAY this game correctly.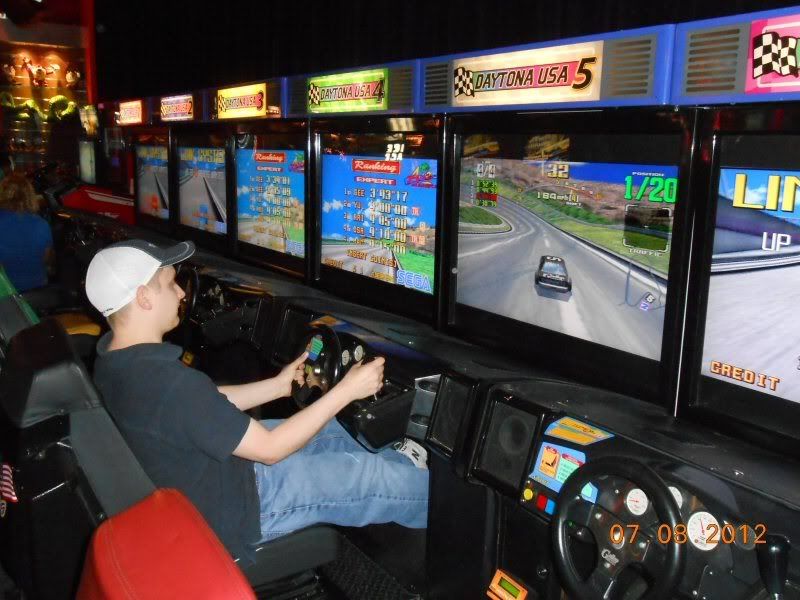 They see me rollin' in the black #5 Hornet...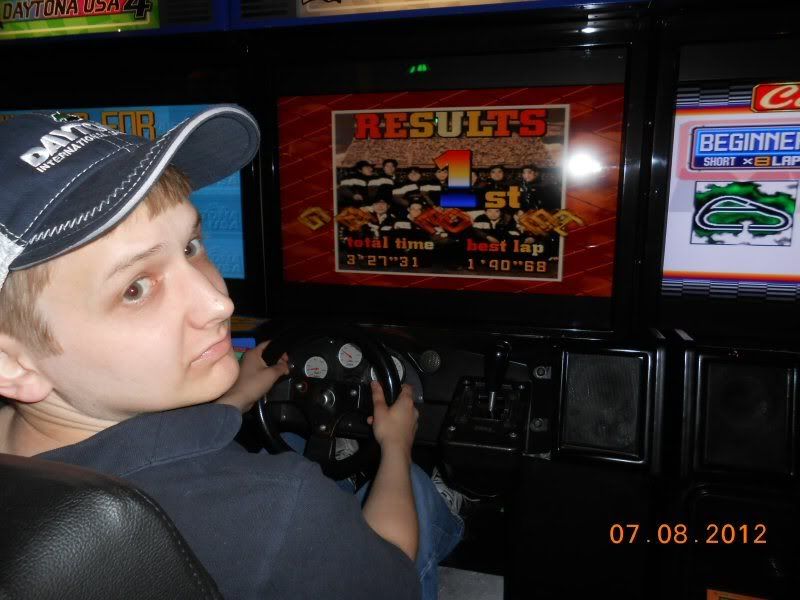 My time sucks, look away everybody.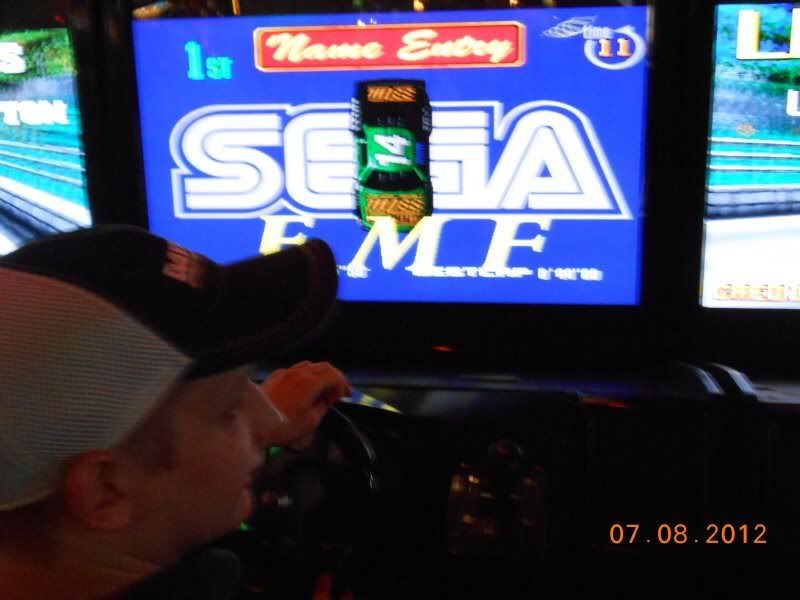 My initials. Be on the lookout for these elusive letters.
Hey Nagoshi, where are you??? Soliciting porn stars for the new Yakuza game???
That's right, I'm playing Daytona USA, one of the greatest games of all time. So Piss off, EA, go whore out the NFS franchise.
------------
I played about six races, nothing out of the ordinary happened, although I found out the pink #6 cabinet had a broken pedal (tragic). And no multiplayer races, those are bad since everyone else is clueless and get by purely on catchup/rubber-banding.
I also played some other racing games while I was there. And I'm going to review those games...next time.