First of all, didn't you hear that New York Comic-Con just came and went recently? And that Blizzcon is going on right about now? Do I care? NOPE.
Alright, so
Sega recently published this game called Renegade Ops
. Sadly, Sega did not make this themselves. It was developed by Avalanche Studios (who?). I pick on Sega for not making more in-house games but at least they're doing a good job now of picking good games to publish, like those by Platinum Games (Bayonetta) and Sumo Digital (Sega Tennis/Racing).
So Renegade Ops is an overhead arcade game in which you drive with one stick while shooting with another (think Geometry Wars). You drive cars, tanks, and helicopters. It's pretty cool.
EDIT:
Dammit Google, why do you keep linking me to broken image URL's???
I've only played the demo though. At least the demo gives you a modest 10-15 minutes of story play (it ends right after you get the helicopter though. You're just plowing through the world shooting infantry, jeeps, and tanks. Damn, you're such a bad-ass. You're also rescuing civilians although you never really see them walking around--you destroy the cages they're in and you magically pick them up and take them back to the church (praise the Lord).
Now about the story. You're treated to a little mini-introduction in this game in the game's sweet comic-book style artwork. You're looking at a shot of a peaceful city with people all around. Then a nuke goes off and everybody presumably dies. Great--just what I needed--another war game with innocent people dying. This bad guy named Inferno is threatening to nuke more cities and this wuss-bag at what appears to be the United Nations says we ought to
perform sexual favors
give in to his demands because the UN sucks like that.
NOT SO FAST as Mr. Hardass General guy never backs down from a fight. He tosses his precious medals on the table and walks out dedicated to killing this Inferno bastard. " Do you think a man named Inferno has good intentions?" he said. "Real American Badass. Really, we need more badasses like this. In a world where our football players wear pink. Yeah, we're losing it here.
As opposed to:
Hey, isn't that Kevin Butler?
"Americans traditionally love to fight. All real Americans love the sting of battle." All I have to say is be a Man.
Really,
Renegade Ops is pretty good
. Controls while driving and shooting are a bit weird (especially since you're driving a car and can't make 180-degree turns on a dime), but it's a fun little arcade shooter without inundating you with an annoying plot. You can even play 2-player co-op with a buddy. Try the demo now.
Please note that being a "bad-ass" doesn't mean playing dark greyish-brown games. No, that's just stupid. Dark colors make you feel depressed which reduces your manliness (for some of us anyway).
------------
And now, I would like to talk about some more games. While I'm at FIEA, some classes are dedicated to watching a game being played out on a projector. The point is to figure out from a developer's perspective what was good and bad about the game. Two games we recently watch were
Mass Effect 2
and
Enslaved: Odyssey
. And both games were rated pretty high from game critics (durr, of course). To tell you the truth, I have never played either of these games. But let me explain what I think from the 75 minutes I saw from the beginning of both games.
First, both games take place in the future in war-like settings. Surprising, neither use that crap brownish hue that games like Gears of War and Rage unabashedly use at every turn. They are heavily cutscene-driven. They both involve killing tons of robots but Mass Effect 2 is a shooter while Enslaved is a "hack & slash." Robots...just like Binary Domain, but at this point, I stopped giving a damn about the "humans vs. robots" motif so whatever. Just entertain me anyway.
Now some probably expect me to come on here and slam both games for being production-laden crap, but not really. Neither game was really that bad to me. Cutscenes were pretty good and I kinda wanted to know what happened next to the characters.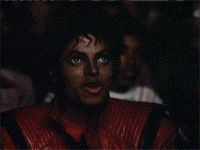 But that's just it...this is not a game, it's a DAMN MOVIE. An interactive movie, but still too movie-ish for me. The gameplay (shooting/mashing buttons) was okay but it didn't do it for me. Like in Mass Effect 2, I was more intrigued by the multiple conversation feature than the actual gameplay itself. Like I wanted to know what happens what the black guy or that rich dude in the chair says next, not "oh, I gotta shoot some robots again, oh joy." It's almost like the gameplay is secondary to the actual feature film at play here. Yeah, I'm pretty sure there's cooler parts later in the game but if they aren't apparent from the beginning then I tend not to think about them.
Although one thing I must say that Mass Effect 2 did gameplay-wise is that your cohorts actually die when shot at. Well, they magically get up at each checkpoint as if they fell asleep, rofl. At least it's not some Call of Duty bogus crap where your story-driven friend (Ghost, Gaz, Price, MacMillan) just stands behind cover until you activate the next story trigger and off you go again.
I know some may say "Eric, you suck," but come on man. Lots of people are movie buffs (at least here in America anyway) so these games are highly appealing. However, I don't fit that mold. I don't think I've popped a DVD in the player (except Seinfeld) or went to a theater in ages. Well, I DO like some movies but not that many. That's just how I roll. My apologies.
I guess that's why games like Daytona USA, OutRun, Rock Band, and Advance Wars hit home for me--just present me with a setting, a short plot (if necessary), and let me control my own destiny.
That's really all I have to say here. If I haven't pissed you off already then congrats...you get a gold star under your name on the poster I have up on this wall here!