I was trying out my new camera so I decided to snap some normal shots of some cars I have. Click to enlarge them.
These regular Hot Wheels-sized cars look like stock cars from Daytona USA...I bought them from Dollar Tree a very, very long time ago... I actually like the way they look despite not being official NASCAR merchandise. They look similar to the Hornet in that they resemble old '80-'90's stock cars. I have them on my desk. Too bad there's no P6 pink car (purple instead), but you get a silver car as a bonus.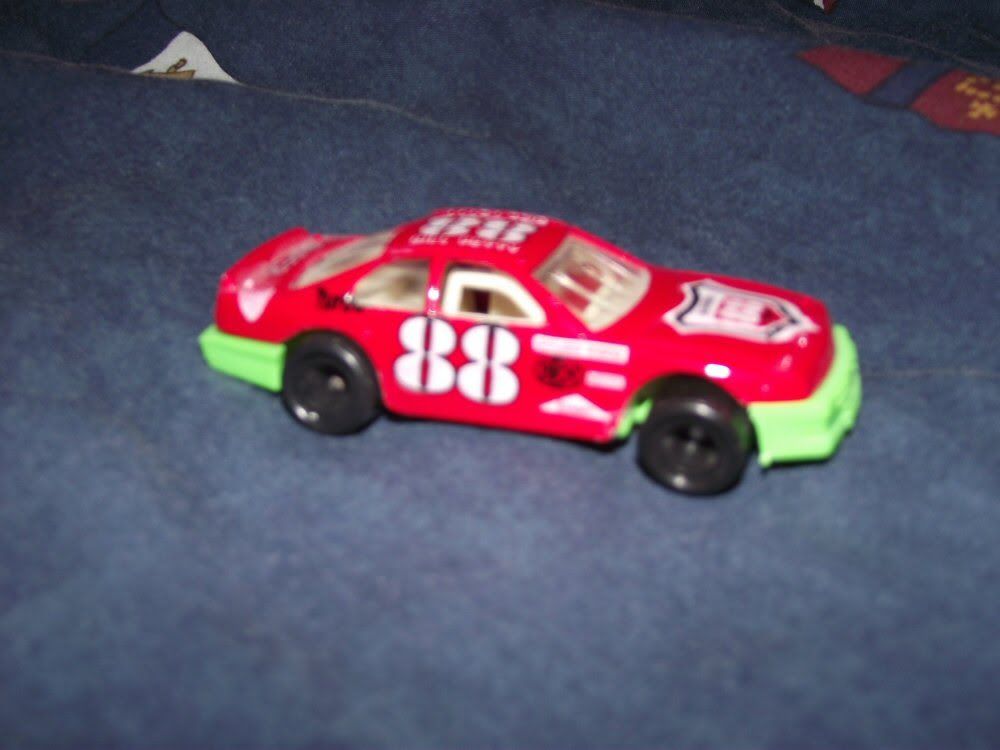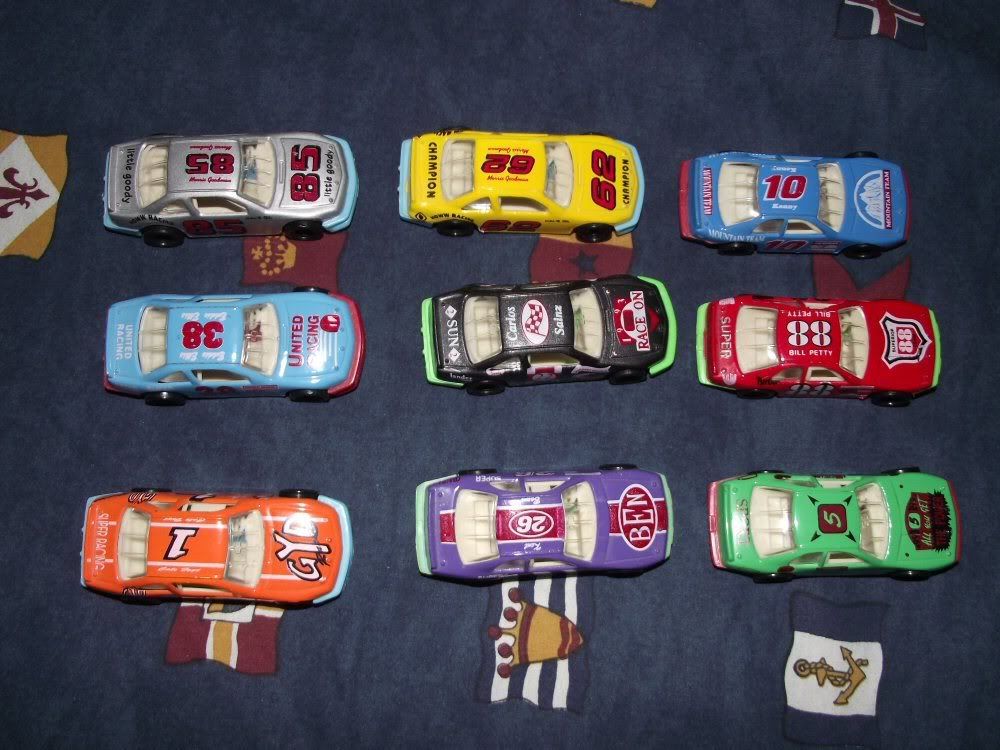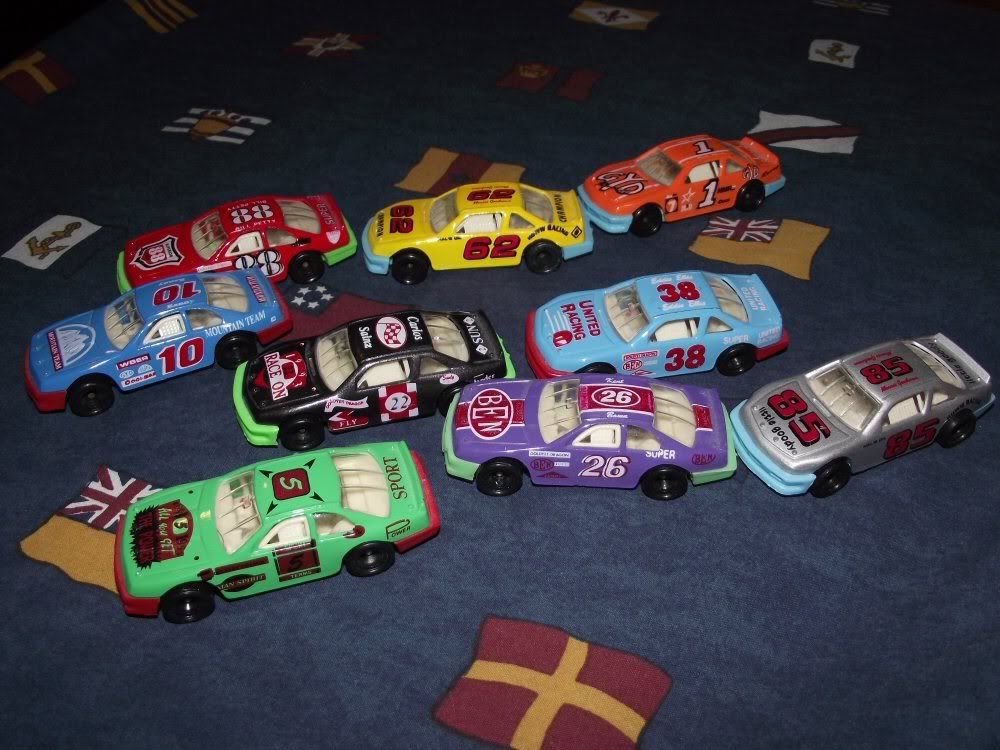 YOU'RE LOOKIN' GOOD!!
And this is the 1996 Indianapolis 500 Starting Grid Micro Machine set I got recently. I have yet to open it, but I probably will. Don't really care about collector's items and whatnot...not like it was worth that much in the first place ($55 in the original package). I may show some more pics of my Micro Machines collection later.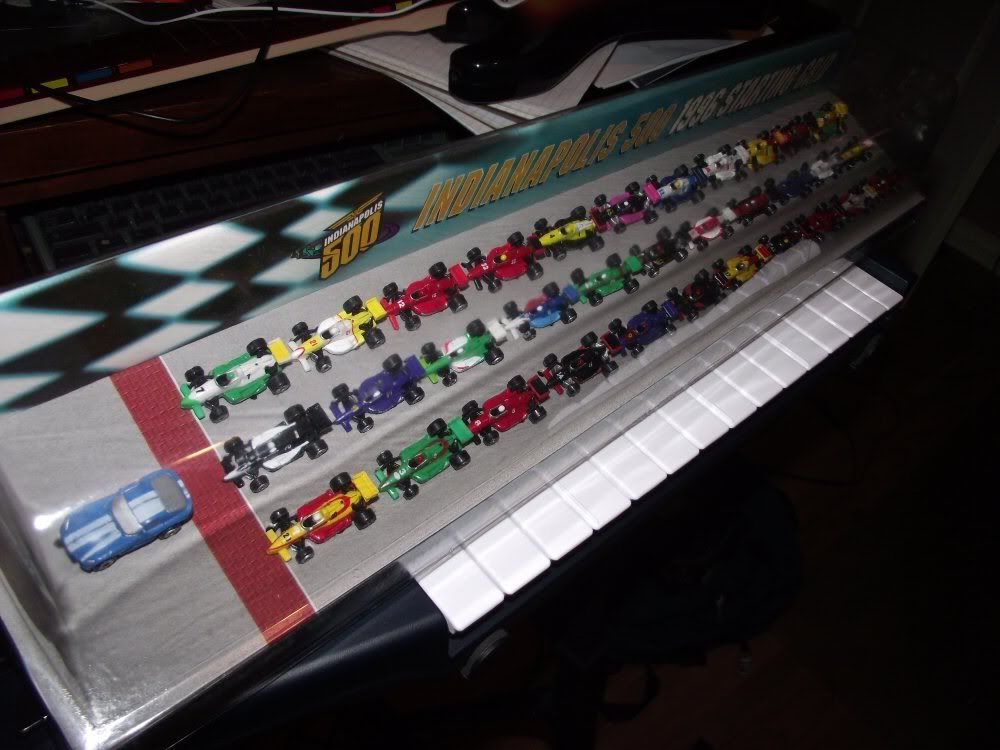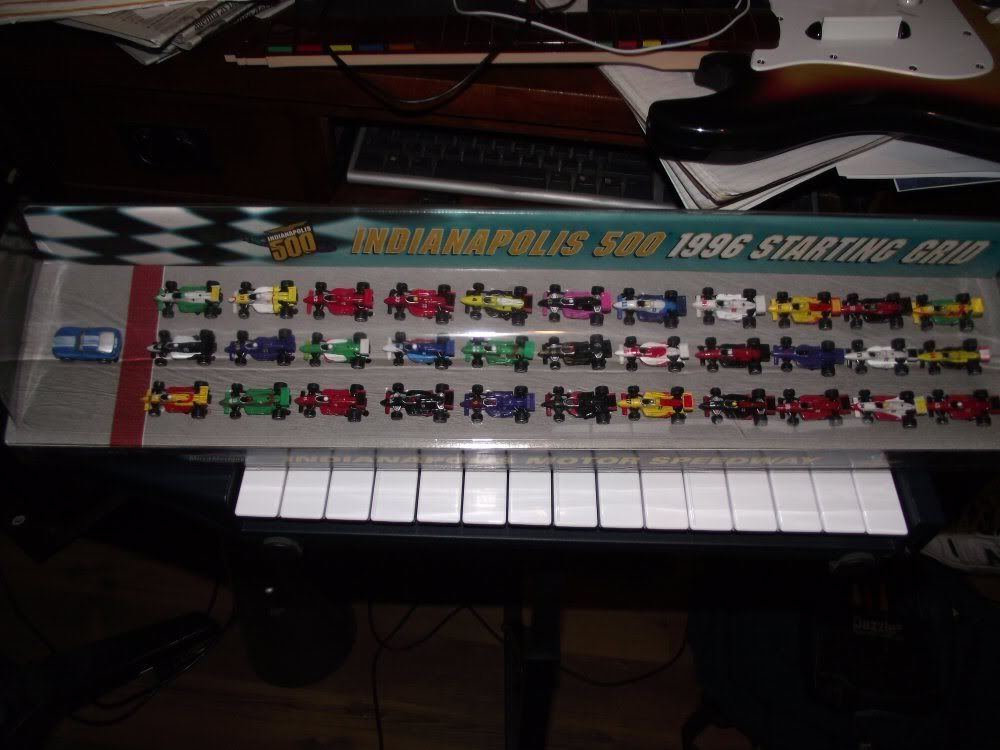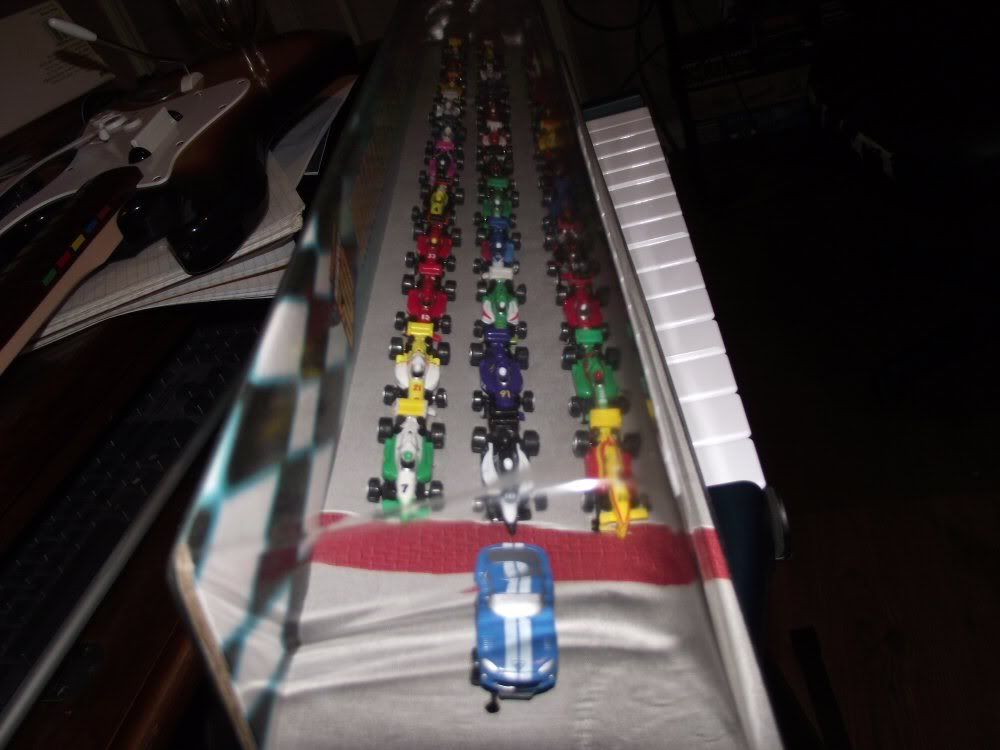 TIME BOWNUS!!
Yes, that's one of my broken RB2 guitars as well as my RB3 keyboard right there, oh yeah.