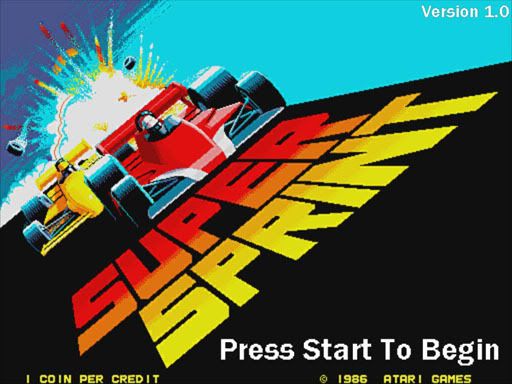 I decided against providing a link to the game now because there's maybe one or two things left to fix in terms of gameplay. So here is a teaser post just for you.
FEATURES:
Up to 3 players on one computer! (4+ players is totally possible but we don't have enough room around the keyboard)
Up to 8 cars simultaneously on screen!
Seven redone tracks! (Thanks to my accomplices for help)
Same stuff as original, like tornadoes, oil slicks, wrenches, etc.!
Attract mode for arcade diehards!
Run in 1024x768 resolution (full-screen available)!
Made with OpenGL and C++!!!!
CONTROLS:
C - P1 gas
Z - P1 left
X - P1 right
/ ? - P2 gas
, < - P2 left
. > - P2 right
Numpad 3 - P3 gas
Numpad 1 - P3 left
Numpad 2 - P3 right
Enter - Pause/Hold to speed up Continue screen/Go forward menu screen
Esc - Go back menu screen
LOTS OF SCREENSHOTS: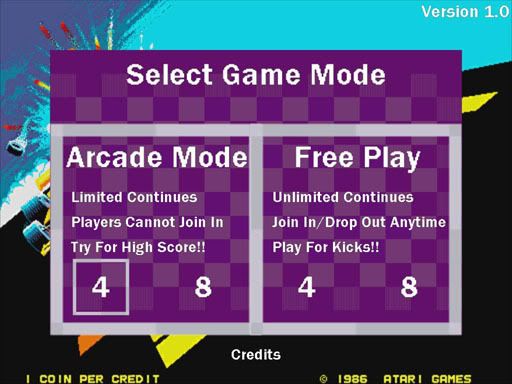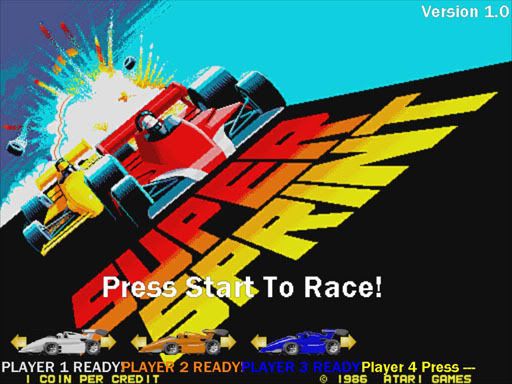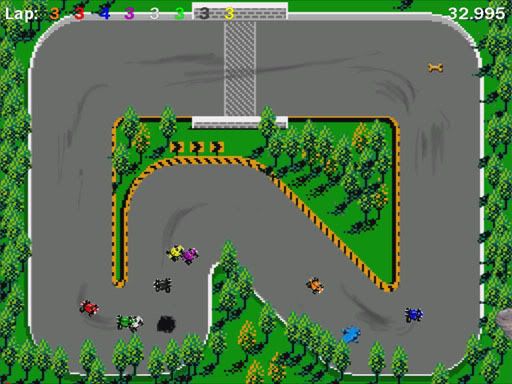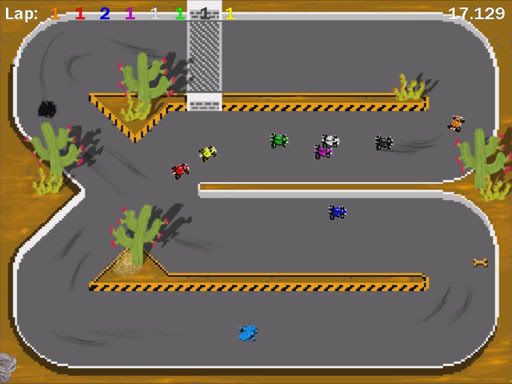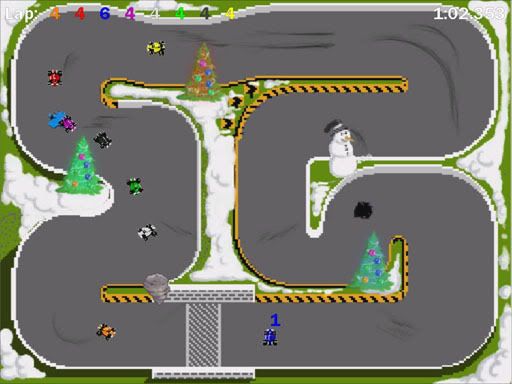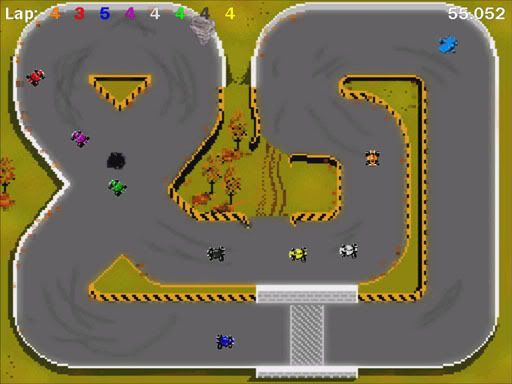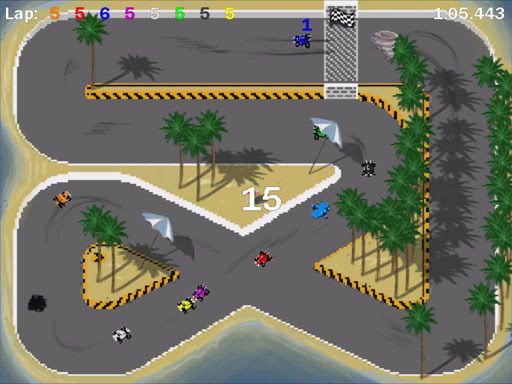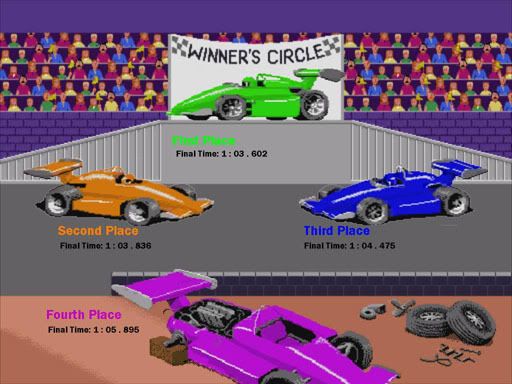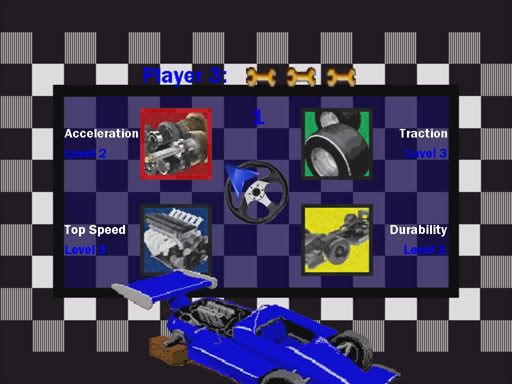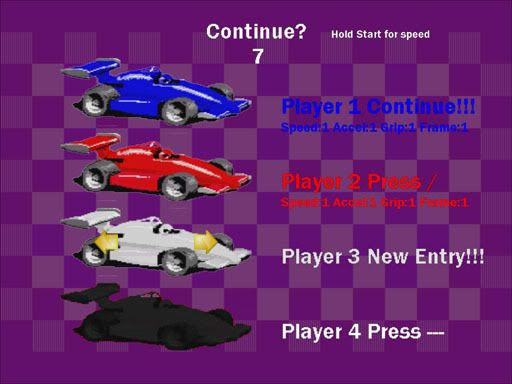 BUGS:
I know there are at least two. One is if you're playing Casual Mode and someone signs in mid-game and picks an AI computer's color, sometimes the cars won't switch color (no two cars have the same color, though). Another is the AI will seldom start headbutting the wall to go to nowhere but this only seems to happen on the bottom road on Track 4 and 7. I can't think of anything else. It is what it is now. I'll fix those if they become more apparent (and they really aren't at the moment).
MORE THINGS:
I still have the chance to add more features ESPECIALLY new tracks, if anyone's interested. It's actually quite easy to put new tracks into the game. I must show you that and other programming tricks I used in a later post.
Anyway, comment and let me hear some feedback. I'm not done working on this game just yet.
Note that this video is just the demo/attract mode and that the computer doesn't have engine SFX enabled like human players do.
Bonus points if you're able to guess which game I borrowed the car sprites from.