But first, this is awesome.
Need for Speed: The Run made some site's Top 5 Fails of E3 2011 (#4)
. WTG guys, I thought I was the only one who noticed. Kotaku linked to this Top 5 so it's gotta be important!
------------
Anyway, it's Sunday afternoon, it's NASCAR Sprint Cup Race Day, let's check it out on TV! Now all NASCAR races have been on Fox channel 8 so I turn to it and I see the Formula 1 Canadian GP instead. Apparently, Fox Sports was kind enough to air the F1 broadcast in America so I figured that the NASCAR race was going to be later at night.
So I decide to settle in and watch this F1 race. I started at Lap 50 out of 70 and it's raining. Cool, rain tread tires! Anyway, within the last five laps, it starts increasing in intensity. You have three cars competing for second place who are a bumper's length from each other! Apparently the first place guy was a light year ahead of the competition. So I'm gonna watch this race and see what happens.
*WHOOOOOSSSHHH......*
Within about two laps to go, the middle of the race is interrupted by a Rally's Drive-In commercial. Okay, what the hell's this? Maybe they'll go back to the F1 race, I hope... Next thing you know, they're playing the Local Fox 8 News Broadcast...a telethon for St. Jude's Children Research Hospital hosted by local news anchors. The channel never once returned back to the F1 race.
Wow, how kind of Fox 8. This local broadcast started at EXACTLY 4 PM (CT). Could they have waited five minutes for the F1 race to end? Did they ever think that SOME people were tuned into Channel 8 to see the F1 race? What's the point of watching a race if you're not gonna watch the finish? What do they think this is, some infomercial dreck that no one cares about? Well, guess what Fox 8 New Orleans, SOME OF US DO CARE about Formula 1 races.
Here's their website
. I tell you this--if this were a Saints game, they would have NOT cut the broadcast. Jerkfaces.
EDIT:
I know there's contracts to do stuff on time, blahblahbalh....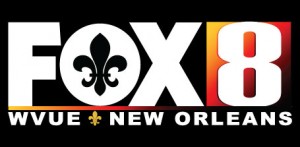 DOH!!! THANKS!!!
So what did I do next? I called in and made a donation. Well, not really, I thought it would've been funny if I said that (hey I DONATE to causes...I'm not a Scrooge). It's almost like dark comedy...you can't say anything bad about being interrupted by pleas to help innocent kids. Seriously, try cutting the last 30 seconds of a Saints game, or even better, the Superbowl to a St. Jude's telethon and watch the nation's character be tested.
Oh, and the NASCAR race WAS on at the same time...it was on TNT (channel 28). And by the time I had discovered it, the race was over. Jeff Gordon won at Pocono. Kurt Busch drinking a water bottle and having a chat with the reporters. What a piece of crap. Fox 8 sucks but St. Jude's does not.
BTW, this is cool: