Tomorrow, Feb. 20, is the first race of the Sprint Cup series at Daytona International Speedway. Now this has to do with real-life racing, not any video games. But because this is a Daytona USA blog, let's get this in here, let's fire from the hip.
Feb. 18 was the Craftsman Truck Race at Daytona. Feb. 19 was the Nationwide Series Race. Oh no, a Nationwide race...don't get me wrong, this one was okay.
They took my advice from earlier
--the cars look much nicer this time. They even threw in some Dodge Challengers and Ford Mustangs which were kind of weird since I got them mixed up for pace cars...
Now I saw the outcome of today's Nationwide race--Tony Stewart in the blue Oreo #4 car won by .007 of a second. Nice. It was worth it.
But first, it's worth mentioning that there's some new changes to NASCAR. Once again, folks have made changes to the vehicle itself. Apparently, the car grill and air filter is a bit more constricted so that you cannot draft as long, lest your engine overheats due to lack of air flow. In a positive note, the car body is designed to allow contact to the front/rear with less repercussion--no entanglement or hooking. Because of these two factors, you'll see a change in techniques.
This combined with Daytona's new paved surface and what you get is a lot of two-car drafting. Literally, one car will be touching the other car's rear bumper as the front punches a hole in the air, allowing the rear car to go faster and push the front car ahead. Because of the grill's tendency to overheat, the drivers must switch positions every once in a while. Seriously, in this Nationwide race, there were hardly any big packs of cars at once--it was just two cars here, two cars there, it was seriously weird... Like those damn love bugs.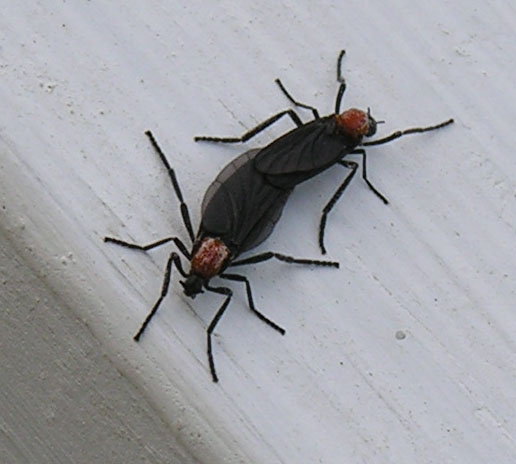 I got your back, buddy!
I don't know if the NASCAR officials expected this method to be exploited so much. Either way, cheesy or not, it's teams of two to the finish line. At least the cars can reach 200 mph, which is kind of weird when you consider speeds of over 210 mph (340 kph) in the Daytona USA games... Real life sucks, video games are better.
And about teammates who are there to score points for your owner, manufacturer, or whatever. You're there to compliment each other. Now this is strange compared to video games where it's every man for himself. It would be interesting to see a NASCAR series with no teammates whatsoever so there's no deliberate two-man slingshot maneuvers.
------------
There's some other things. Halfway through the race, Brad Keselowski (#22 car), got a little nudge near the right rear bumper which caused him to skid out of control, zipping over the grass Daytona logo, damaging the car beyond repair. Now this wreck did not appear to be Brad's fault at all. That's just one thing that sucks about real-life auto racing--you can get taken out just like that. Get yourself all prepared for race day, go out there and wipe out in the first two laps, day's over, you finish in last. Such a fulfilling experience.
As a matter of fact, all motorsports are just like that. It's like Mario Kart--you're gonna get taken out EVENTUALLY so you better damn well learn to drive defensively. Hence why some people like Jimmie Johnson never wreck and other poor expendables like Scott Speed eat the pavement.

And Joey Logano (#20) was driving a GameStop car with a Nascar 2011: The Game logo on the hood. He bounced off the wall near the end trying to make a move for first. Lololololololol.
And one last thing--about Dale Jr. at the end of the race. Well, Dale Jr. (#5) was in 2nd, riding Clint Bowyer's (#33) bumper in 1st. Here comes Tony Stewart (#4) being pushed by Landon Cassill (#1). Dale's been riding Clint for a couple of laps so he wants his moment of glory--he cuts to the inside for a second, trying to slingshot by Clint to get the win. However, by doing this, he doesn't push Clint and thus, Tony speeds by at the very last second with support by Cassill. So Clint lost cause Dale Jr. moved. Jerkface.
Race was that close.
I must admit the race was fun at the end. But that's what I notice--races are only THAT exciting near the end. If you're not there driving the car (or at least sitting in the stands feeling the
VIBRATION OF THE CARS...
), it's not too spectacular. As a stock car afonciando, I admit that for you average Joes out there.
------------
And in all this, we still have the Sprint Cup race tomorrow (Sunday) so the Daytona fun isn't over yet. One more thing. How much do you think these guys practice their backflip and burnout skills? You know, they win, they get out of the car and do a backflip. Now I don't think I could do a backflip--I'm not that atheletic. What if I was a fat loser? And why would someone like Dale Jr. perfect his donut techniques if he never wins a race anyway? Rofl.
Anyone ever consider he might fall on his face?