I got on a SimCity high recently and it took me half a day to install the game, download all these patches and third-party addons, and get it to run without crashing, but when I did, I discovered a Crazy Taxi reference!!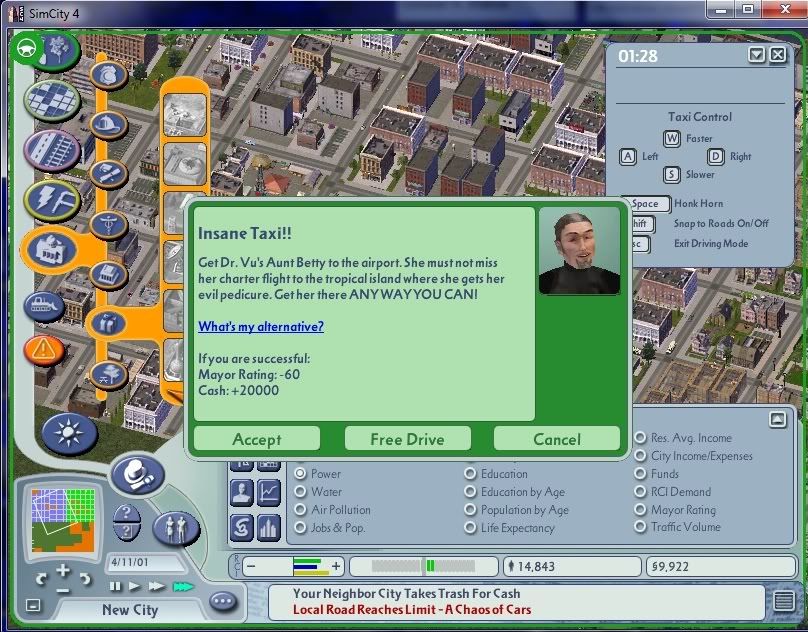 Also, NASCAR race at Watkins Glen today!! Be sure to watch because this is an actual circuit and not just an oval with left turns (it has three right turns which I guess is better than zero). Last race at Pocono (tri-oval that Daytona USA is based on, complete with forest?) Kyle Busch (#2) wrecks, but Elliot Sadler (#19) smashed into a concrete barrier, knocked the wind out of him. Scary stuff gentlemen. It's a shame that stock cars turn into paper on the slightest contact, but that's real life for you--that's why we play video games...
Also, what's up with this "Heluva Good Sour Cream Dips" product they keep advertising at the race? I thought the word "helluva" was off-limits in public?